Company mascot
Chodosák
The author of the company mascot is Mr. Josef Bachman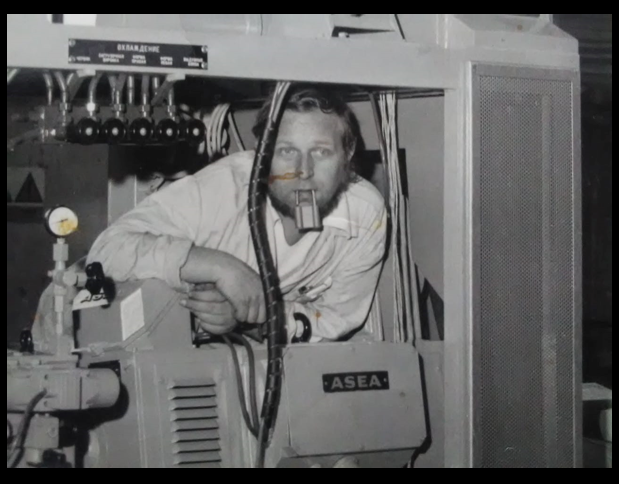 n who worked in CHODOS CHODOV s.r.o. in promotion department and was very progressive in his ideas, besides other things, he designed the company mascot that was named CHODOSÁK.
This 23-cm tall figure with a smiling face was created in 1974. The new blow-moulding machines were tested just by blow-moulding the figure Chodosák. For the first time, Chodosák was introduced and produced at the machinery fair in Brno in 1975. Shortly, it became a subject of collectors´ interest. It was always produced in spectrum of tens of colors. The biggest interest excited the most valuable figures in metallic shades. Chodosák was used as a toy for children but also as a coin bank and helped the parents when bringing up their children to saving behavior.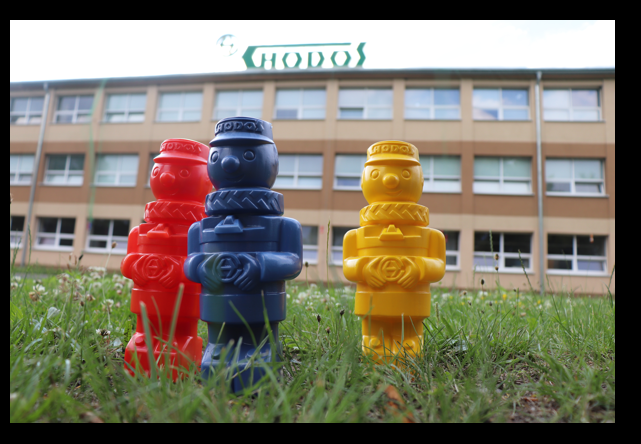 Chodosák consists of parts representing products on machines produced by us – blow-moulding machines, curing presses and extruders. The shoes in shape of canisters and the body as a barrel represent products manufactured on blow-moulding machines. The feet and arms represent hoses produced on extruders. The collar on the neck in shape of a tire represents a product produced on curing presses.
The figure in a hat with company logo holding the mark of CHODOS became a non-official symbol of the company CHODOS CHODOV s.r.o.
In 2016, we managed to purchase a traditional blow-moulding machine with volume of 6 liters, type 004141. We would like to come back to the history and tradition, completely rebuild the machine and produce the favorite mascot of CHODOS again.